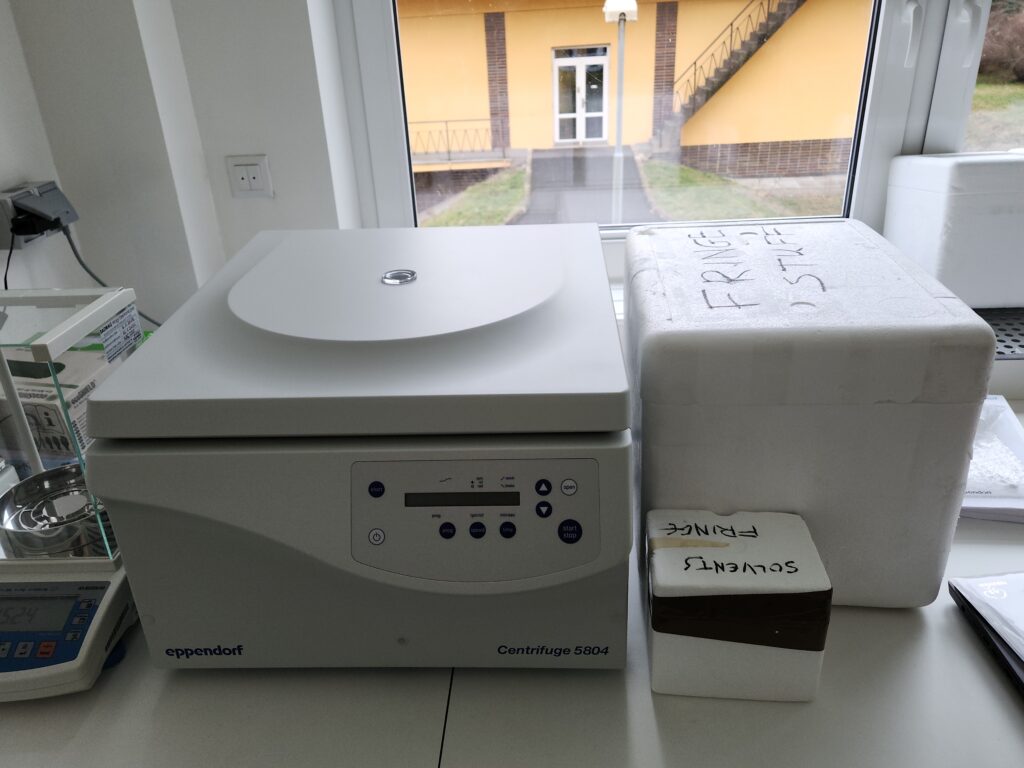 The FRINGE ultracentrifuge expedites the day to day cell work for the project in the dedicated biolab at Centrum výzkumu Řež.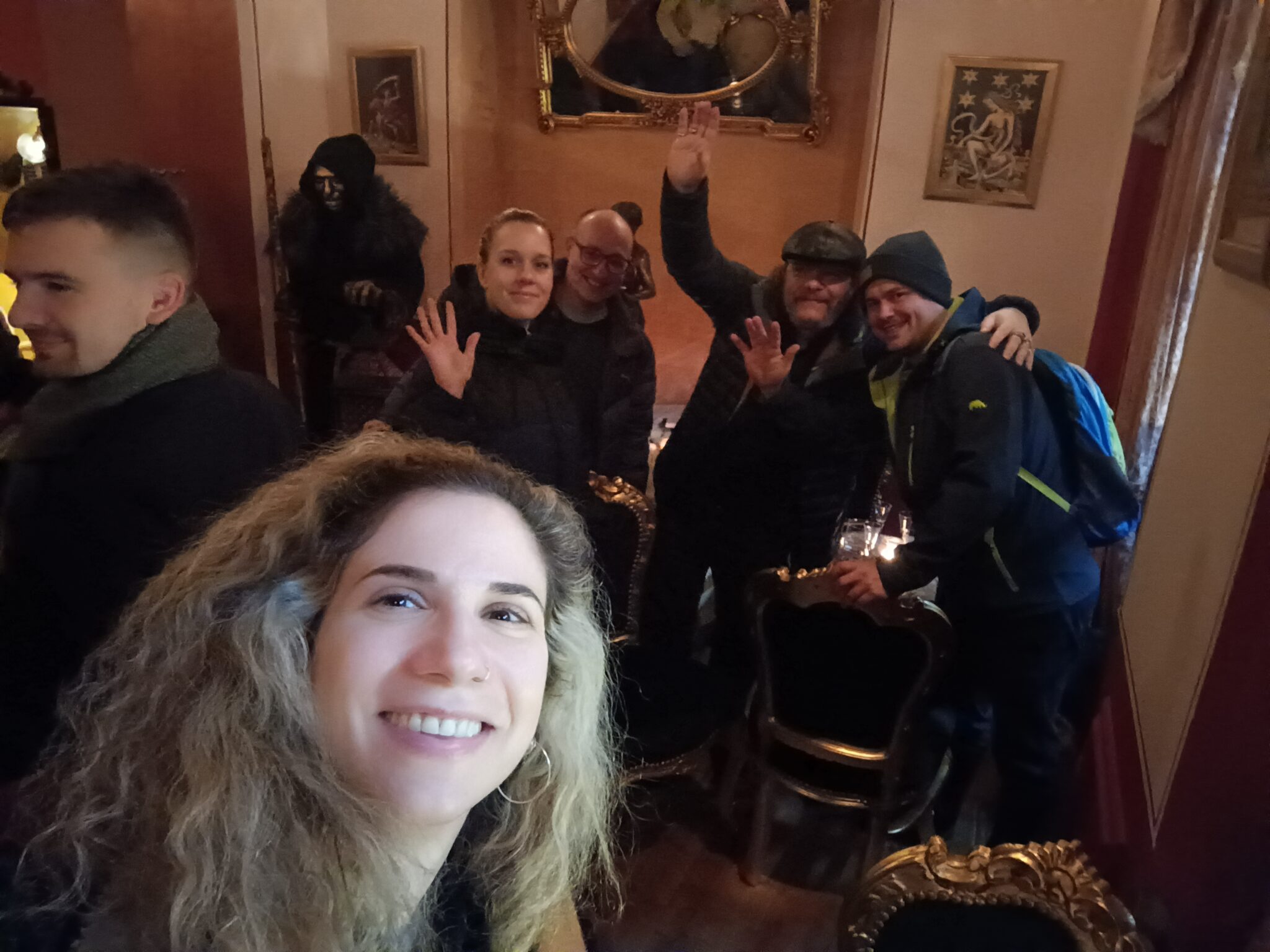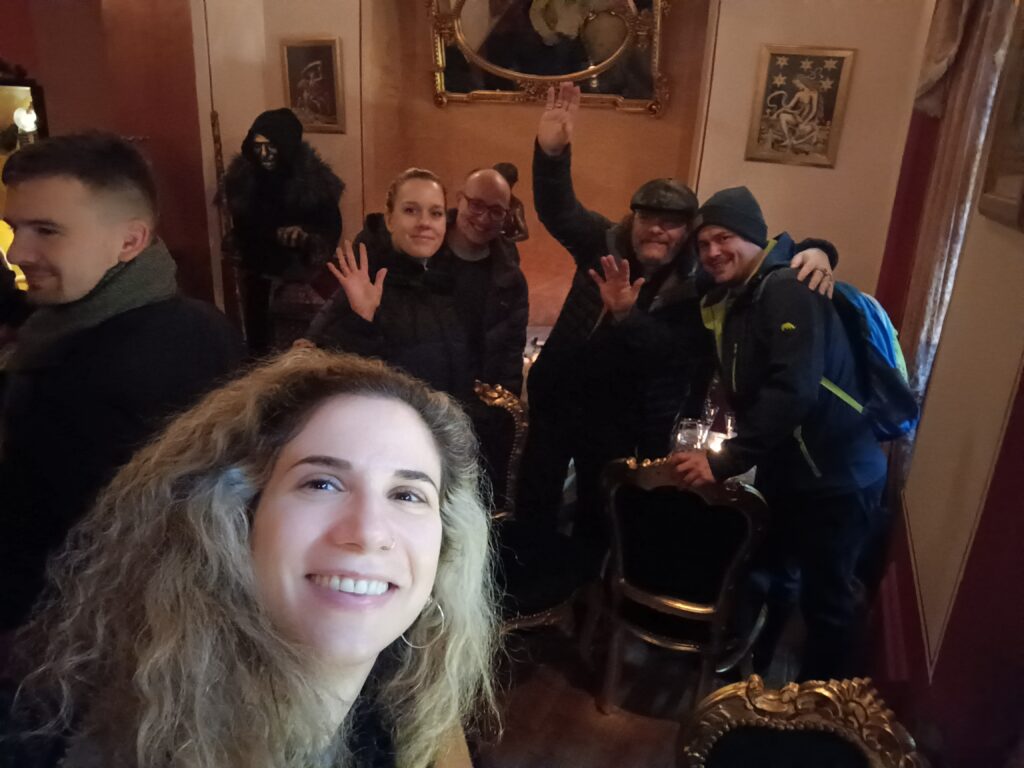 The extended FRINGE team in an after-action picture: In the back row, Katerina Vesela helping with the FRINGE in vitro experiments, Kostas Stefanopoulos, Theodossis Theodossiou and Milan Jakubek. The selfie was taken by Antigoni Kalamara (in front)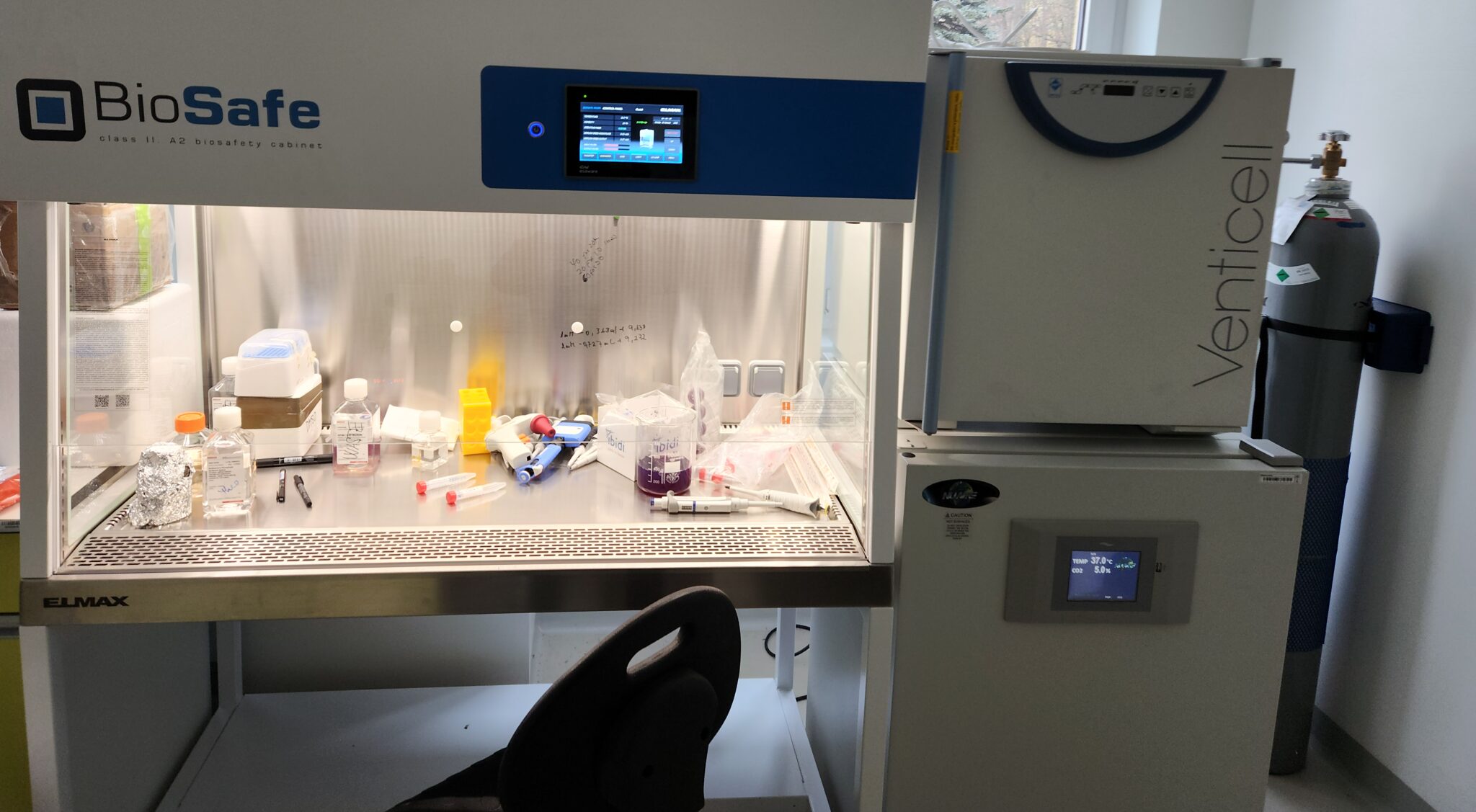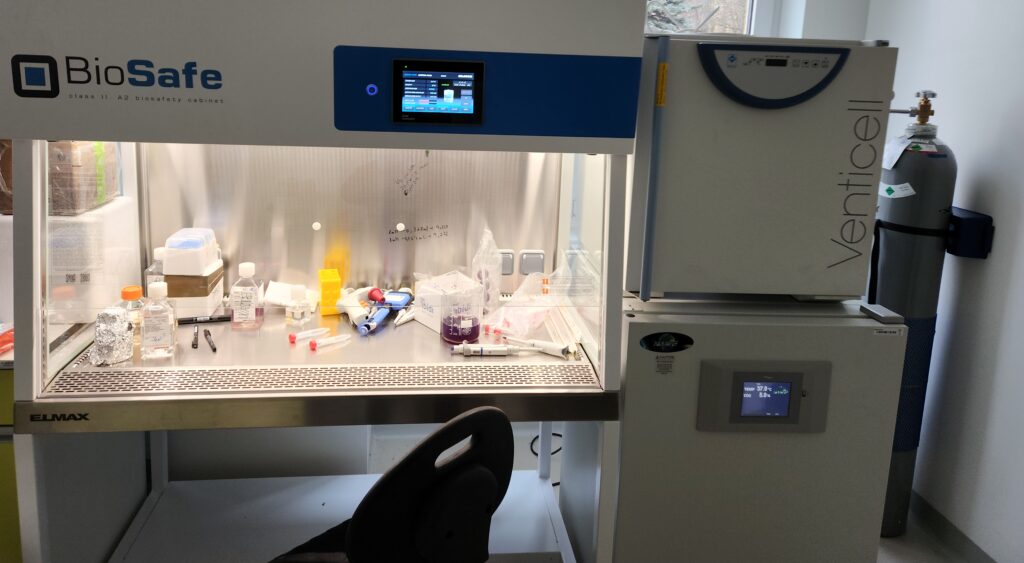 The laminar flow hood and the CO2 incubator at the biolab, Centrum výzkumu Řež.